Summit trip with huskies
Do you dream of climbing a mountain peak with a team of huskies? On this tour you take your own eager dogs from the fjord to the mountain summit, several hundred meters up in the foothills of 'Finnmarksvidda'.
---
The summit of 'Storfjellet' rises 765m above sea level and offers a magnificent view in all directions, so much so, that you cannot take enough of it in. From the summit you witness views of the 'Fjordsytem' of 'Kvænangen' that extends far out to the Arctic Ocean. We enjoy the panorama and take a moment to acknowledge the privilege of utilizing the Husky team that took us to create such fantastic memories before we make our way back to base.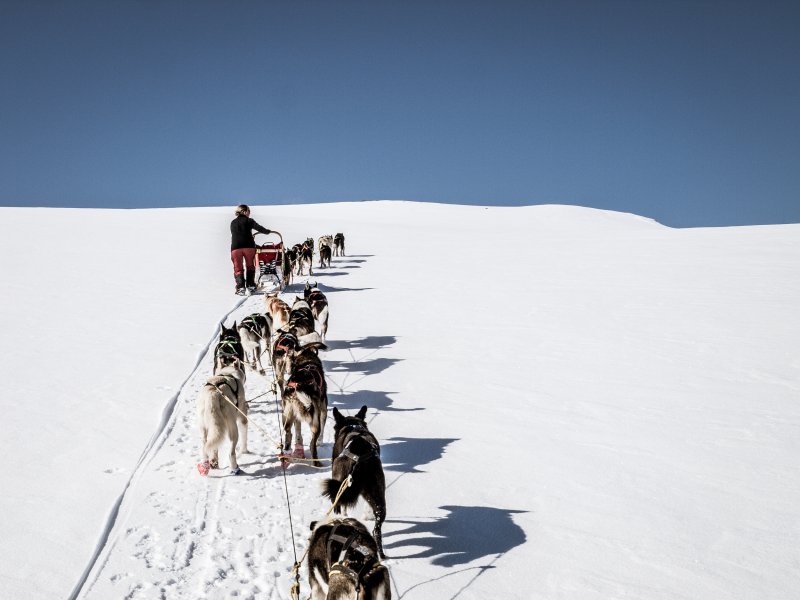 All facts in summary
Interrested?
Have you any further questions or do you wish an individual offer to this trip? Then use the following form or call us Tel. 0047 99150533.
Please type in the requested trip and date.
An overview over all trips and dates are here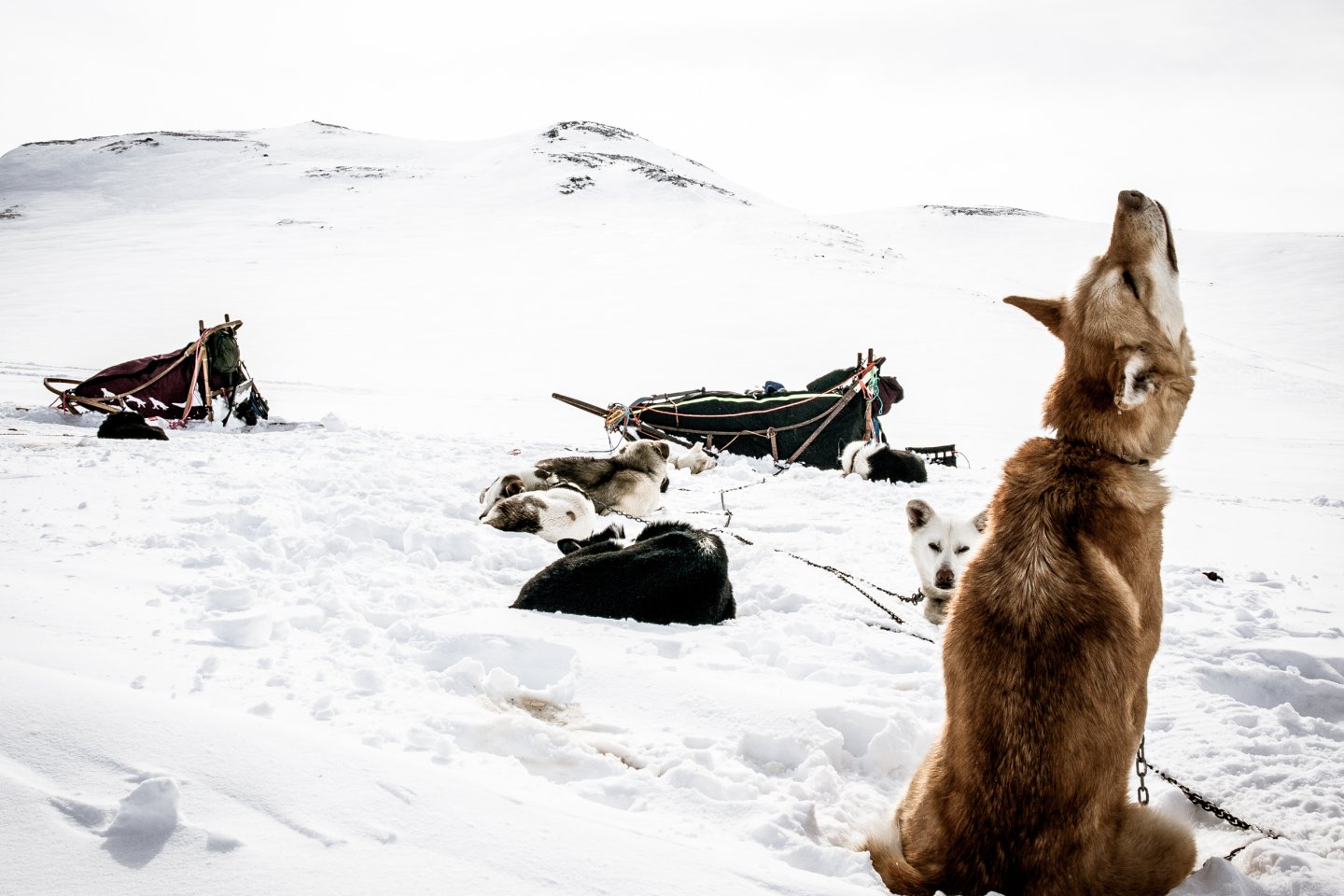 Testimonials
"What I liked most, was the fact that I never got the impression to be on a trip with an ordinary tour guide. Joining Ben on this sled dog trip, felt like being with an experienced friend"

The husky trip left a deep impression on us. The sensation of the arctic nature was pure and fascinating. Traveling by dogsled through such remote surroundings made us loose our sense for time and space. The organization of this trip emphasized this feeling even more. Ben and Kati act professional and flexible. One gets a feeling of being looked after from the first until last day of the trip.

"The trip with the Vidda Runners was an unique experience. I could not wish for more during this week trip: 18 toptrained huskies, blizzard and sun, northern lights, wilderness of the vidda, fishing trouts on the ice. You will never forgett such a trip."