Vidda and Fjord

In February when the polar night gives way after two months of darkness, the sun rises again, the days get longer, the sky turns blue and the mountain shines a new splendor – this signifies a new chapter after the long-lasting winter. Warm rays transform the frosted landscapes into a beautiful backdrop for wonderful sled tours. We explore the Vestfjellan area, to its summit for great views of the surrounding fjords than try our luck at ice fishing before returning.
All facts in summary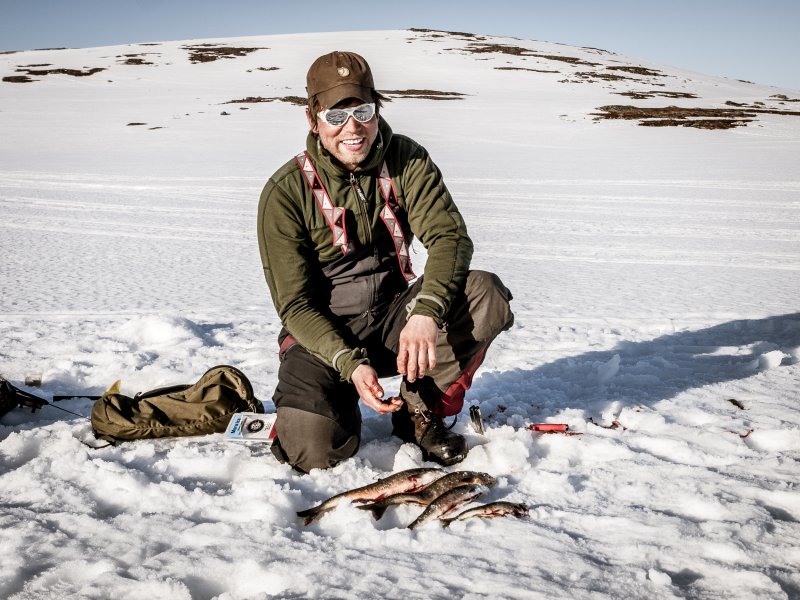 Interrested?
Have you any further questions or do you wish an individual offer to this trip? Then use the following form or call us Tel. 0047 99150533.
Please type in the requested trip and date.
An overview over all trips and dates are here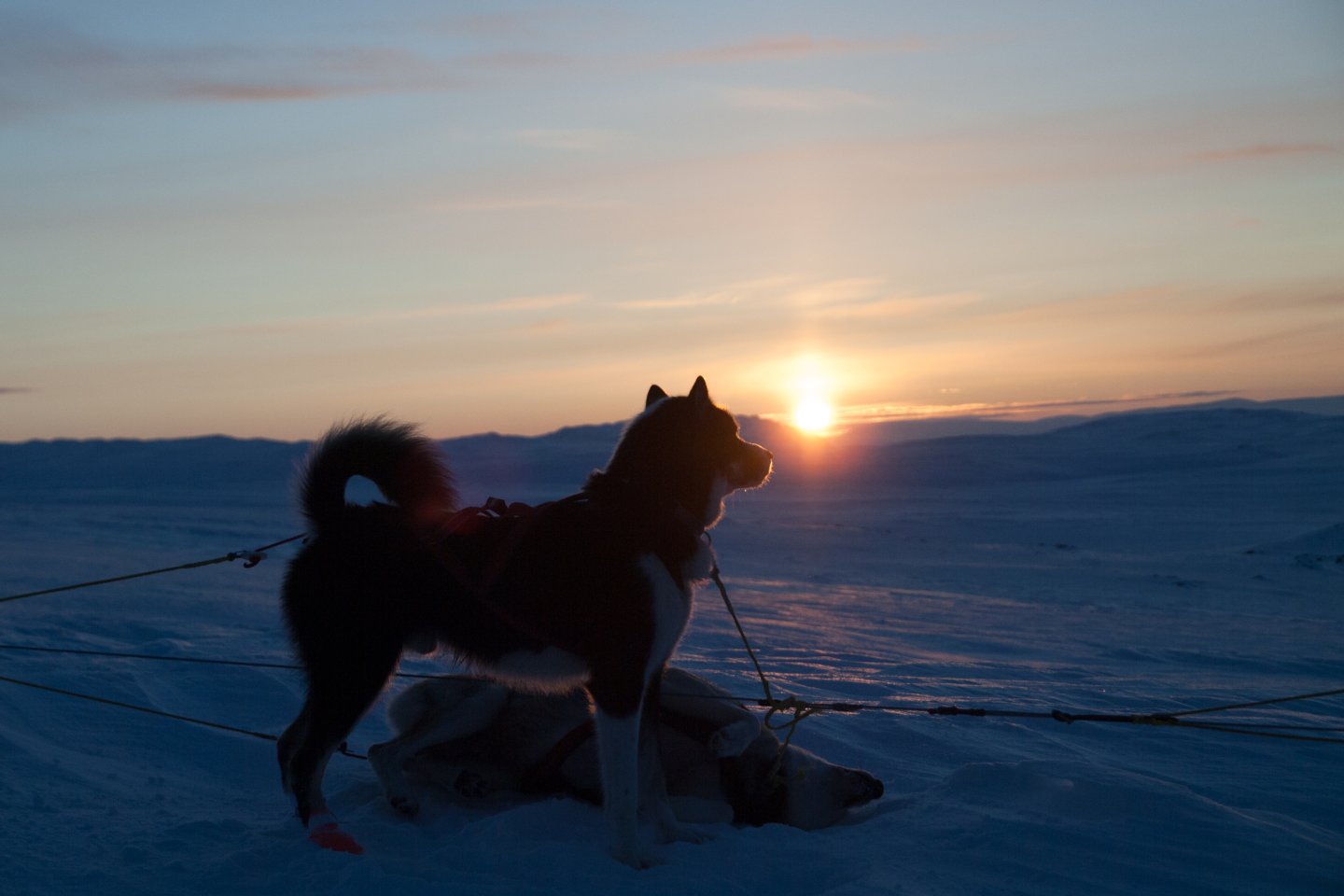 Testimonials
"...Dann ging es los und das Abenteuer begann. Was ab hier folgte ist schwer in Worte zu fassen und sollte selbst erlebt werden. Die Tourplanung wurde jederzeit mit uns abgesprochen, wir hatten die Möglichkeit Einfluss auf die Route zu nehmen, wodurch kein starrer Expeditionsplan entstand. Jedes Tourmitglied hat sein eigenes Gespann besessen und hat von Anfang an eine Verantwortung für seine Tiere uns seine Ausrüstung mitgetragen- grandios!
Schlussendlich kann ich festhalten, dass die Tour vor allem zu dem wurde was sie wurde, weil Ben und sein Team überaus feinfühlig, mit großem Erfahrungsschatz und freundschaftlich mit uns umgingen und individuell auf unsere Wünsche und Vorschläge eingingen...
"

"Am besten hat mir gefallen, dass man zu keinem Zeitpunkt das Gefühl hat, mit einem Reiseleiter auf Tour zu sein. Mit Ben auf Hundeschlittentour zu gehen, fühlte sich vielmehr so an, wie mit einem sehr erfahrenen Kumpel auf Tour zu sein."

"Keine großen Gruppen, keine vorgefertigte Tour. Ben plant jeden Tag in Abstimmung und nach den Interessen der Teilnehmert. Je nach Lust und Laune können Abstecher auf Gipfel gemacht werden, eisgeangelt werden oder längere Pausen in der Sonne gemacht werden. So wird die Tour zu einer absolut individuellen Erfahrung!"