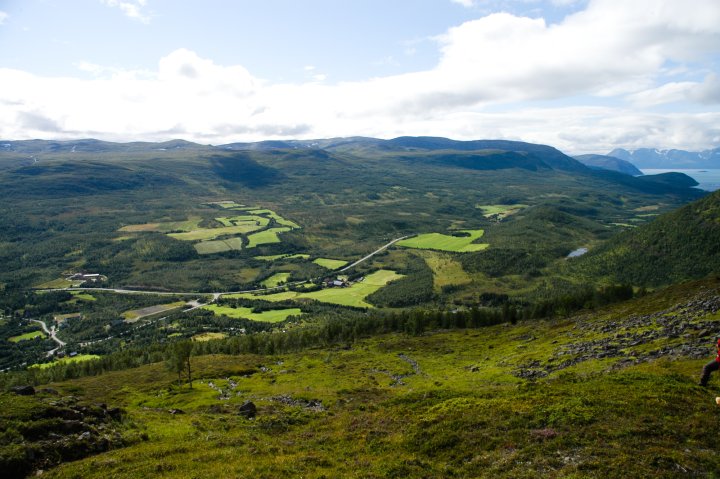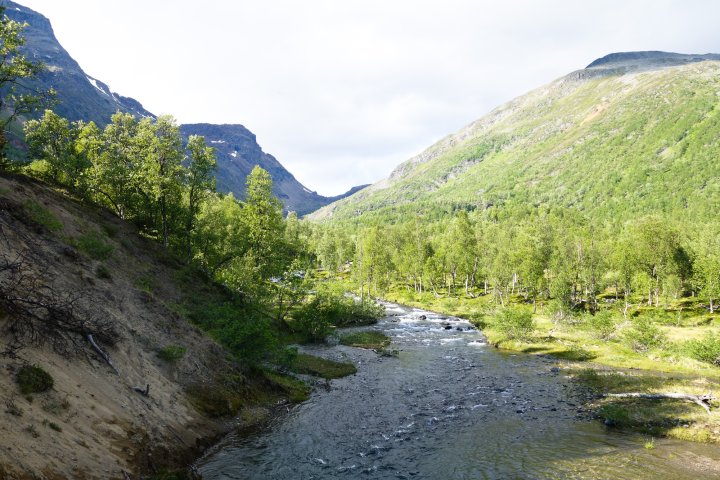 Langfjordbotn is a village situated right on the county line of North Troms and Finnmark acting as a gateway to the most northern part of Norway. Finnmark is the county with the lowest population, the longest distances between inhabited settlements and host to the fastest changing and roughest climate in Norway. It covers an area larger than Denmark with just 75,000 inhabitants spread across the North Atlantic coast over the hilly plateau of Finnmarksvidda to the Russian and Finnish borders.
Our village is named after its long fjord and is located, as the name implies, at the bottom. North of the 120 inhabitants who live here, overlook 'Storfjellet', a mountain around 900 meters above sea level which is a popular destination for ski enthusiasts from near and far. South of Langfjordbotn extends to the foothills of the 'Finnmarkvidda', which is the largest plateau in Norway.
The coastal climate and the relatively sheltered location of the village contributes to Langfjord and surrounding area as being one of the snowiest regions of northern Norway. This creates a mecca for dog sled drivers and an ideal starting point for long trips in a varied terrain.