Equipment
The right equipment is very important when you travel in the wintry north, so we have gathered some information to keep you warm and dry. To get the best out of your trip we have also created a checklist list for each of our tours.

Dress properly, freeze less!
In the winter months we use a layer principle. Instead of one thick garment, it is better to combine multiple layers of clothing. The obvious advantage is that it is much more flexible; the colder you get, simply place another garment on top. The cooler you get, take one off!
Underwear
Under no circumstances should you use cotton underwear or cotton thermals. Cotton absorbs sweat and traps the moisture close to the skin, which can then freeze. It can also prevent moisture evaporating between other layers of clothing, then the system of several layers will cease to have effect.
It is better to wear synthetic or 100% wool material. These form an insulating air layer that wicks the moisture away from the body.
Mid layer
The middle layer serves as insulation, both wool and fleece material are suitable. The great advantage of wool is that it keeps the body warm over fleece even when wet. However, wool can be thicker and dry slower. Personally, we prefer wool thermals before a thick wool sweater, and then a fleece jacket, because the level of inactivity you can have on a sled for example, is unlike other winter sports.
Outer Layer
This is the most important part of protection against the elements. It is important that the outer layer is made of material that is windproof, wicks moisture out and has a high degree of waterproofing (GoreTex, Dermizax, impregnated G1000 etc …). The jacket should also have a suitable hood especially for wind protection.

Our recommendation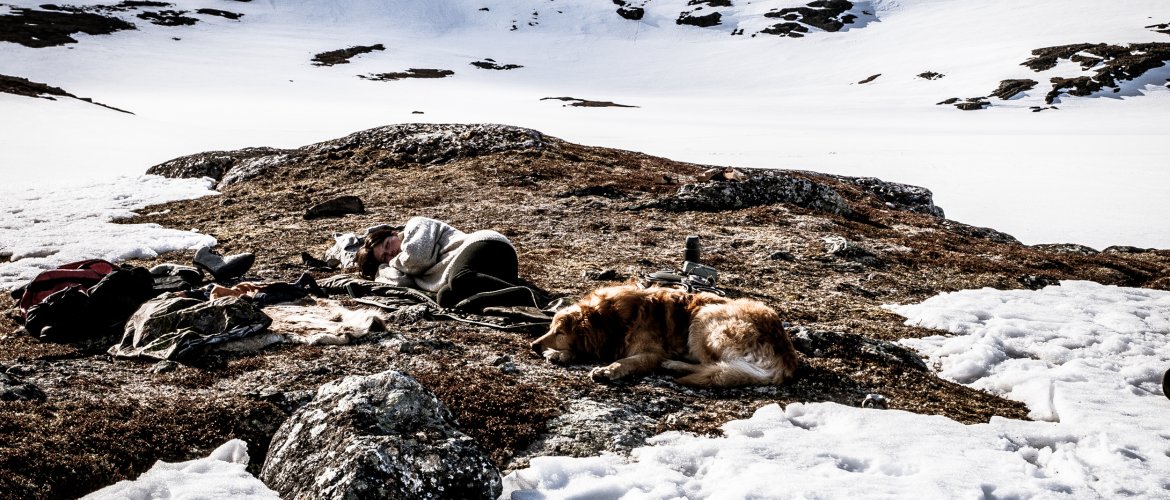 Feet
2x thick wool socks.
Winterboots
Winter overshoes
Legs
2x long wool leggins
Waterproof bib
Body
2x long sleeved wool zip
1x wool jumper with high collar
Shell jacket, big enought to have space for the insulation layer
Downjacket for extrem cold
head
Buff for the neck
Wool- or Skinhead with earprotection
Balaclava
Hands
Wool mitts and shell mitts

Equipment list for our husky expedition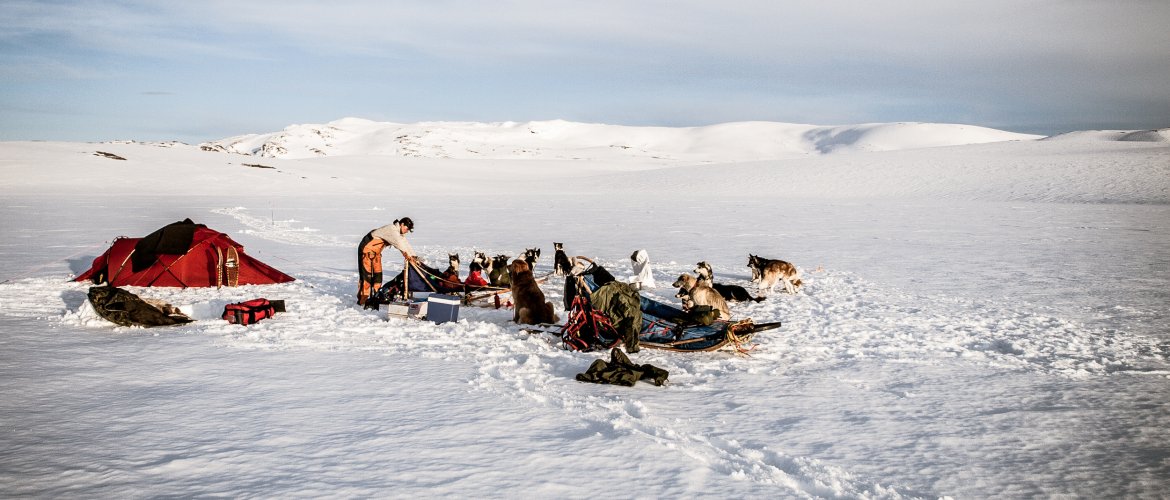 | Quantity | Clothing |
| --- | --- |
| 1 | Shelljacket, – anorak (wind- and waterproof) |
| 1 | Shelltrouser (wind- and waterproof) |
| 2 | Thermal underwear, best is merinowool |
| 1 | thick woolsweater or thick fleecejacket (300) |
| 5 | thick woolsocks |
| 1 | Insolation- or downjacket |
| 1 | Buff pluss balaclava |
| 2 | Heads |
| 1 | Wool mitts |
| 1 | Shell mitts (windproof) |
| 1 | Working gloves (provided by us) |
| 1 | Shoes (f.ex. hikingboots, should be big enough to have room for 2 pair of socks) (windproof) |
| 1 | Scooterboots (windproof) (provided by us) |
| Quantity | Sleeping |
| 1 | Winter sleepingbag (provided by us) |
| 1 | Winter sleeping mat (provided by us) |
| 1 | Reindeerskin (provided by us) |
| Quantity | Miscellaneous |
| 1 | Skigoggles |
| 1 | Sunglasses (high UV-Faktor) |
| 1 | Kniv |
| 1 | Thermos (provided by us) |
| 1 | Cutlery + bowl (provided by us) |
| 1 | Headtorch + Batteries |
| 1 | Matches, lighter |
| 1 | Towel |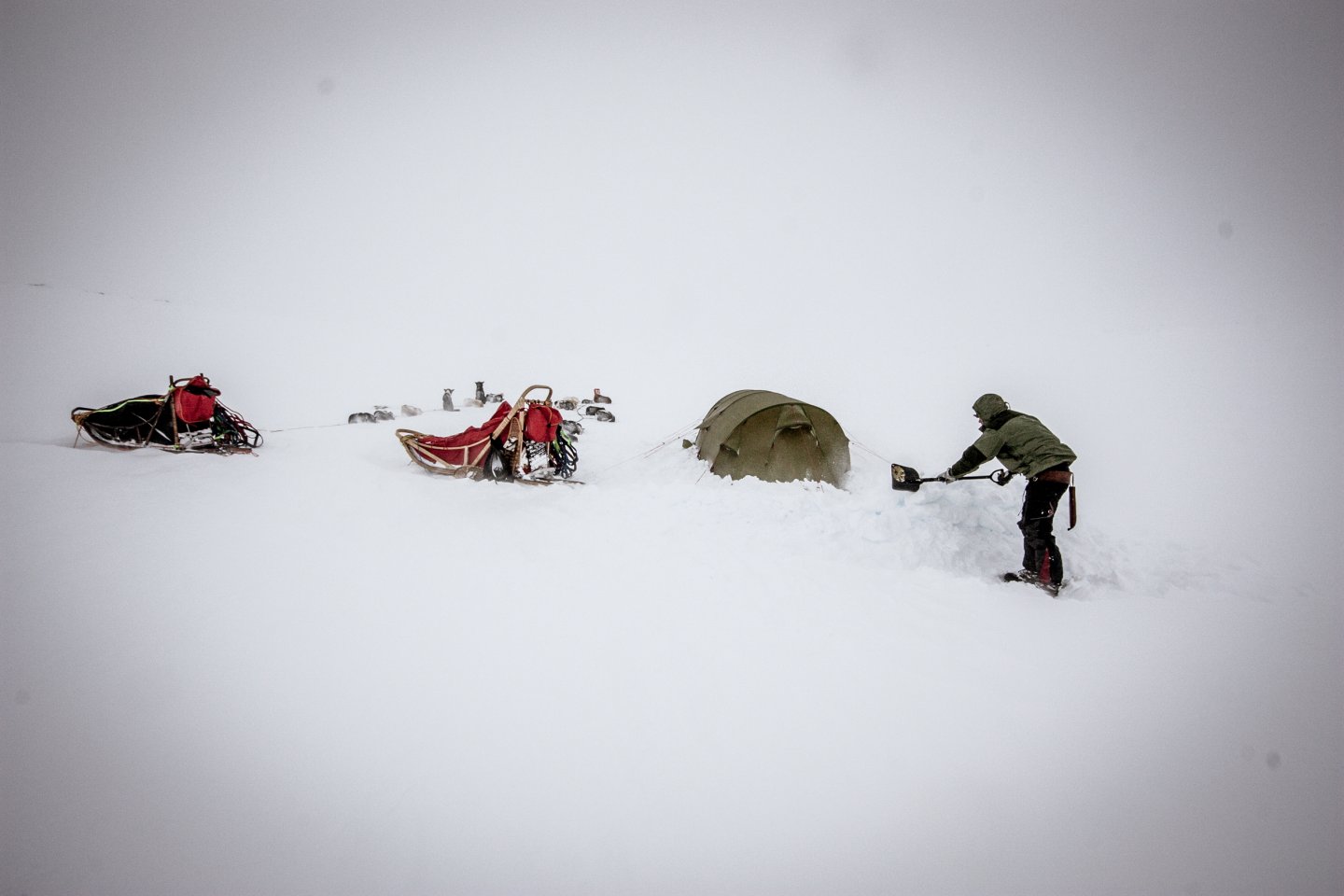 Testimonials
Very professionell, lovley people, fun and hard work all the time and of course: Dogs Dogs Dogs 🧡
I had a fantastic time with Ben and his dogs, learned a lot about myself, trust and the feeling of complete and pure happiness!
I would love to go there again soon!

The husky trip left a deep impression on us. The sensation of the arctic nature was pure and fascinating. Traveling by dogsled through such remote surroundings made us loose our sense for time and space. The organization of this trip emphasized this feeling even more. Ben and Kati act professional and flexible. One gets a feeling of being looked after from the first until last day of the trip.

"What I liked most, was the fact that I never got the impression to be on a trip with an ordinary tour guide. Joining Ben on this sled dog trip, felt like being with an experienced friend"